Commercial Compactors & Balers
We know your business must work as efficiently as possible. This is why Waste Tech offers easy compaction rentals.
We install a unit based on your companies needs. Once we find you the most cost effective unit, we will walk you through the installation process.
All inclusive units Starting At $399
Free Maintenance Programs
3 Year Fixed Rental Guaranteed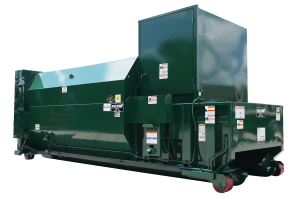 Sizes
Self Contained Units Range from 30YD-40YD
Receiver Units Range from 30YD-40YD
Process
Once the compaction unit is on location the unit will be charged monthly rental. Your company will use the unit and once it is full, one of our drivers will take the compactor to the landfill. We will bring it back to your company clean and emptied. Waste Tech strives to give your business the best timely service.
Rates
Monthly rental fees, dumping/tipping fees and hauling fees are some of the rates that are charged.
Consult with one of our installation specialist
A technician will outline the preparation needed
Schedule an install date
Our installation team will setup the unit
Our team will train your employees on usage
Call Now to Inquire 508-252-9800