Waste Tech offers its customers unmatched curbside trash service. Our safe drivers are keeping your neighborhoods and streets cleaner. Waste Tech Disposal provides residential solid waste and Sort Free™ recycling services to thousands of families and neighborhoods every day.
Residential Trash Service, Simplified
Making trash service for your home easy!
Getting rid of your trash and recycling has never been easier. Waste Tech provides carts for your curbside trash service.
All you have to do is bring the curbside trash and recycling carts to the curb on your pick up day. Residential trash service does not have to be a chore anymore! 
Family owned and operated

No surcharges or extra fees

Free recycling service

1 extra bag a week free

No long term contracts
Waste Tech understands the importance of customer service and dependability. This is why Waste Tech offers it's customers a multitude of added service benefits. Your curbside trash service is coupled with our weekly Sort Free™ recycling service, bulk item removal and unmatched customer service.
Being family owned and locally operated we value our neighbors.
We are proud to live and work in the communities our family has serviced for over 50 years.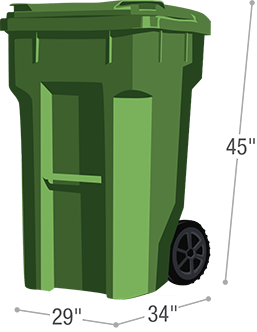 95 Gallon
Serviced Weekly
Holds 7-11 kitchen bags
Free recycling service
*No fuel surcharges
65 Gallon
Serviced Weekly
Holds 5-7 kitchen bags
Free recycling service
*No fuel surcharges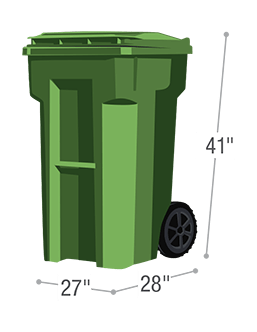 65 Gallon
Serviced Weekly
Sort Free Recycling System
No Sorting
*Free with trash service
Wheeled carts for easy removal of your items
Flat fee monthly charges
No extra charges like (*fuel,environmental fees)
Bulk item pick up
1 extra bag a week for free
Serviced
Weekly
Bi-Monthly *2nd/4th weeks